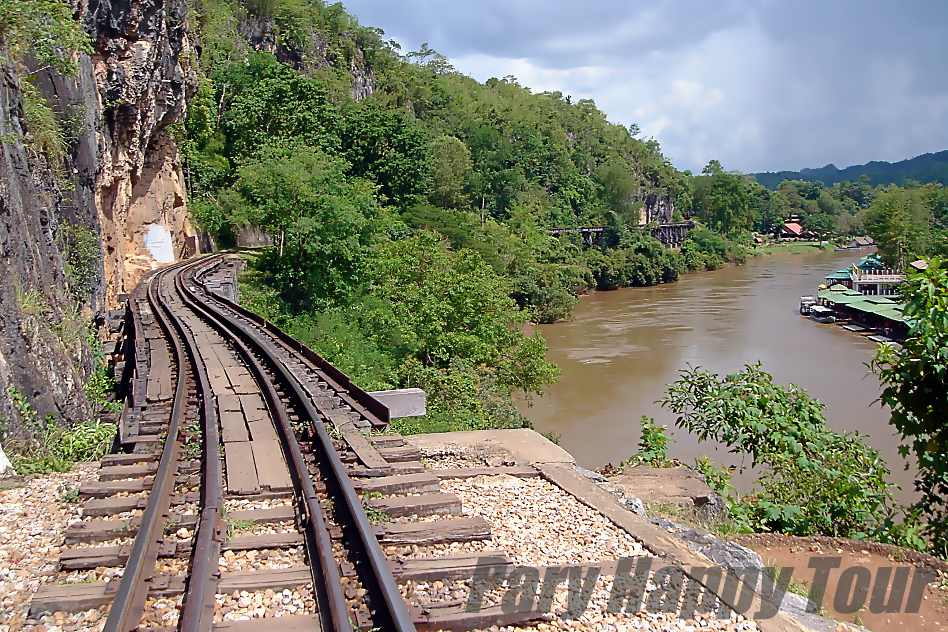 Bridge Over The River Kwai
Ready to join us to The Bridge Over The River Kwai?
Tour Detail:
7:00 am Meet you in the hotel lobby

Drive about 2 hours and a half hour to Kanchanaburi Province

Visit the war museum and take 20 mins boat ride on a private long tail boat

Visit the Bridge over the river kwai and the war cemetery

Take an hour train ride to Kra-Sae cave

Lunch at a local restaurant with a river view

Be back to the hotel around 5:30 pm.
Sightseeing Highlights:
Walk on The Bridge Over The River Kwai

Kra-Sae cave and walk at the deadly bridge

War Cemetery and War museum

Enjoy the scenery while riding a train and a boat

View the Bridge right from the river while riding on a boat
Included:
A friendly licensed tour guide

An Air-Con van and a professional driver

All admission fees

A boat and a train ride

Drinking Water, Soft drink

Liability and accident insurance
Excluded:
Lunch

(Cost approximately 150-300 baht per person at a local Thai restaurant)

Gratuity for a guide & a driver
Information: (Click on these places for the photo gallery)
The Bridge Over the River Kwai is in Kanchanaburi province , 128 km west of Bangkok. It was built by POWs and Asian laborers during World War II. The railway was 415 km with 294 km in Thailand. It linked Burma and Thailand to support moving weapons to Burma.Bridge construction began in February 1943 and took about seven months to finish. It was 300 meters long and the materials were brought from Java (Indonesia). It was bombed by the Allies a few months later when the fourth, fifth and sixth spans were destroyed. After the war, these were replaced by two square spans from Japan. The bridge was made famous by a film with the same name in 1957.
Kra-Sae Cave was where POWs rested from the heat during the railroad construction. It is located right next to the Death Railway. It is a popular spot to take a walk on the railway and the view from the railway is quite beautiful. There is a Buddha image enshrined within the cave.