Wat Arun (The Temple Of Dawn)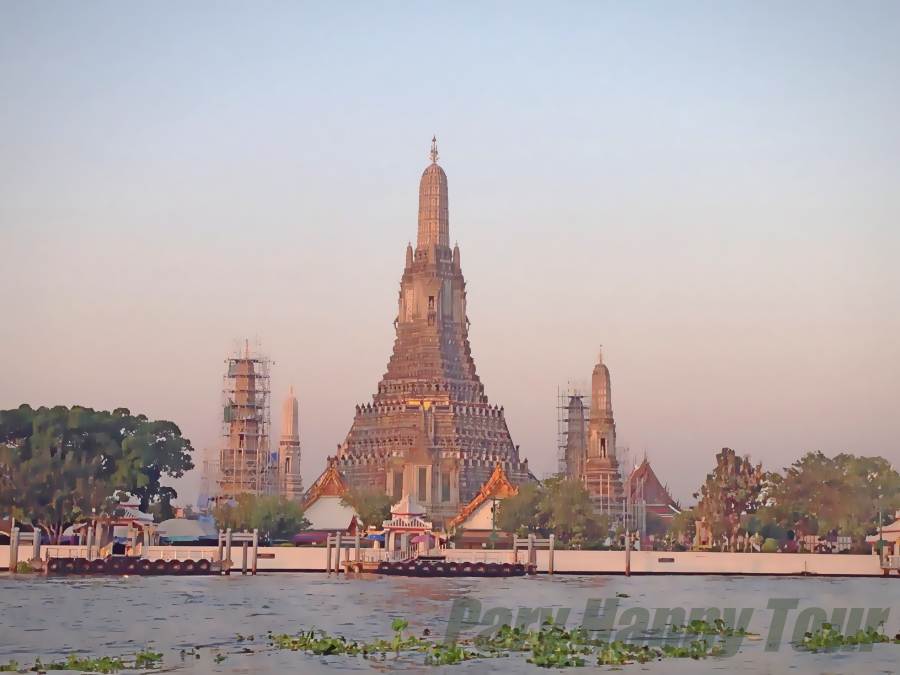 Wat Arun(The Temple of Dawn)

is an old temple since the Ayutthaya period. King Taksin made Thonburi his capital and built his palace next to it. He made the temple as the royal temple and named it "Wat Jeang" which means the Temple of Dawn. The Tower (Prang) is the major landmark of the temple and on the "Chao Phraya" river. It is 86 meters (286 feet) high. The architecture is based on Hidu mythology and the prang is decorated with broken pieces of porcelain.